The Artistic Advisor
The Music Director

The Ringers
Becky Pappalardo
Becky has been playing bells with Holy Trinity Lutheran in Marietta, GA for about 7 years.  This is Becky's first season with the The Atlanta Concert Ringers and she is thrilled to be a part of it.  Becky is an outdoor enthusiast and loves hiking mountains, kayaking and exploring National Parks with her husband and son.  Originally from New York, Becky roots for the Buffalo Bills, but is also an avid Braves fan and supports the Alabama Crimson Tide where her son attends college.
Joanne Swanson
Joanne began ringing hand bells in 1997 at All Saints Lutheran Church in Lilburn Georgia. Her interest in ACR was sparked after being invited to a Christmas concert. She was impressed by the group's ability to change hand bell positions and the variety of songs they played. Joanne's love of music started at young age when she took piano lessons and learned to play the clarinet and oboe. She also sang in her church choir and was in chorus and band throughout middle and high school. One of her favorite memories from her youth was singing Handel's Messiah while attending Augustana College in Rock Island, Illinois. Although not a native of Georgia, she and her husband, Kevin, moved here in 1988 from the Chicago area. They raised four daughters while living in Lawrenceville. Just recently, they moved to Smyrna and are enjoying townhome living, which allows for more time to spend with their daughters. The family is growing and they now have three grandchildren, Reilly (10), Gemma (4) and Wesley (2). While family time is very important to Joanne and her husband, she loves to quilt and garden. She is looking forward to getting back to ringing after quite a long absence during the Co-vid pandemic of 2020.
Pam Tubesing
Pam hails from Indiana where she studied piano and violin and graduated from Indiana University (Bloomington) with an AB in music history, theory and literature. Living just one year in Indianapolis found her assisting Maestro John Nelson at the Indianapolis Symphony Orchestra. She moved to Norcross where her family worshipped at Norcross First United Methodist Church and was part-time on the music staff for more than 30 years accompanying Chancel Choir, the youth choir, and ringing handbells.  Concurrently she was working full-time as Assistant to the Provost at Oglethorpe University.  In 1995 she was a charter member of Golden Bells of Atlanta.  Now enjoying retirement with a little more free time to read, lunch with friends and pursue other interests, she has found a role in the music ministry at Tucker First United Methodist as well as a special niche in the Atlanta Concert Ringers.  Pam is happily married to her high school sweetheart, Morris for over 50 years, has two children, and seven grandchildren.  Life is full and very blessed!  Praise God!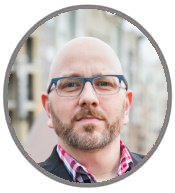 John Womack
John Womack is the chorus director at Mount Zion High School in Jonesboro, GA.  He is also the Director of Music and Organist at All Saints Lutheran Church in Lilburn, GA where he has served since 2010.  He is a member of The Orpheus Men's Ensemble of Atlanta and has been a member of The Atlanta Concert Ringers since 2018.  He attended Shorter College and Brenau University.