The Artistic Advisor
Kevin McChesney
Kevin McChesney graduated with highest honors from the University of Colorado at Boulder with a Bachelor of Music in Composition and Music Theory. A composer and arranger of handbell music, Kevin currently has over 1000 titles in print and is one of the very few musicians who makes handbells a full-time vocation. .
He is Music Director of one of the premier handbell concert groups, the Pikes Peak Ringers of Colorado Springs, and is also the Artistic Advisor for the Atlanta Concert Ringers. His work with PPR includes the premiere and 13 further performances of his Concerto for Handbell Choir and Orchestra, and a recording with world-renowned cellist Yo-Yo Ma.
Kevin takes great pride in being the clinician for the national advanced youth ringer event, the National Honors Handbell Ensemble. This artistic and exciting event is the favorite project of Kevin's career! www.nationalhonorshandbellensemble.com and www.staffordhandbells.org
He is the Conductor in Residence for Global Bronze Productions, a New York City-based concert production company dedicated to organizing performances of handbell music in renowned venues across the globe.
www.globalbronzeproductions.com
In addition, Kevin has conducted at Carnegie Hall, Radio City Music Hall, Central Park, and Hartford's Bushnell Theater, and his music has been played on the Boston Pops stage. He has won numerous awards for his work, including winning American Guild of English Handbell Ringers Composition Contests and Jeffers Composer of the Year. Kevin is the handbell editor for Jeffers Handbell Supply and the RingingWord catalog. He is also co-founder of the Solo To Ensemble Project, STEP, and sonologymusic.com. He is in demand throughout the handbell world as a composer/arranger, workshop clinician, and festival conductor.
Kevin lives in Colorado Springs, CO, with his wife Tracy and their cats, Pearl and Aileen.
The Music Director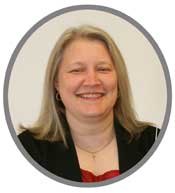 Alice Myers
Alice graduated from Berry College with a BS is Business Management and was also the founding Director of the Berry College Handbell Choir.  She served as Music Associate at Norcross FUMC.  In her 14-year tenure she continued to develop the graded handbell program including four choirs ranging in age from third grade through adults.  The adult choir, Joyful Ringers, was honored to perform twice as the special guest for the Boar's Head Ceremony at Oglethorpe University.  Alice has been an active ringer in community ensembles, first with the Golden Bells of Atlanta and later with the Atlanta Bronze Ensemble.  Alice joined The Atlanta Concert Ringers in the Fall of 2010 and became the principal conductor in 2013.  The Atlanta Concert Ringers were then selected to perform as a featured concert for the 2014 Handbell Musicians of America National Seminar in Atlanta, Georgia.
Alice currently works full time as the Director of Association Accounting for Silverleaf Management Group, LLC.  She serves as Festival Co-Coordinator for the North Georgia Chapter of The Fellowship of Worship Artists.  She also serves as the Handbell Coordinator for Adult Programming at Lutheridge Camp and Conference Center.  When she isn't working or ringing, she's relaxing at home with her husband, Dale, surrounded by their cat pride Freddie, Barney, Skeeter, Sasha, Sabrina, Duchess, Oliver and the dog Gracie.
The Ringers
Dede Alsobrook
Dede began her bell ringing career as a youngster in church and joined the ACR in January of 2005. She loves the challenge of learning advanced music and has been deeply enriched by the friendships she has formed within the group. She and her partner, Karen, have 2 cats and love spending time with their families and friends. They especially enjoy family/friend game nights!
Amy Cauble
Amy started ringing handbells in 1997 with her church, All Saints Lutheran in Lilburn, where she also sings alto in the choir and praise band. She joined ACR in 2019 to stop John and Joanne (also ACR members) from pestering her about auditioning; to which she is now grateful. Amy holds a masters of special education from Georgia State and has taught elementary school in Gwinnett County for 21 years. Although teaching and music are great passions, nothing gives her more joy than being an aunt to her nephew and 2 nieces.
Nancy Cullison
Nancy is a native Atlantan who lives with her husband and two large dogs. Nancy was precocious child who earned her Master's degree before she had her driver's license. During the workday she is a teacher-librarian at an elementary school. In the early morning hours, she connects with China to teach online English classes to Chinese children. In her spare time, Nancy pursues her penchants for dogs, dancing, books, and music. She plays recorders, crumhorn, and percussion in an early music consort, as well as ringing in two handbell choirs. Soli Deo Gloria!
Carolyn Davison
Carolyn worked for Dekalb County School System teaching elementary music for thirty-two years before retiring in 2013. She is very active at Tucker First United Methodist Church where she sings and rings in four choirs and assists and directs other groups as needed. She has also taken part in many drama offerings over the years. Carolyn started ringing bells as an adult and her journey ringing has led her to ACR. She joined ACR in 2015 and looks forward to growing as a performer. Carolyn lives in Tucker with her husband Randy, and they have one son, Patrick, who lives in Los Angeles.
Janice Durant
Janice has been a musician since the age of 9, starting with clarinet and piano (and several other wind instruments along the way), and then as an adult, adding handbells. She has played handbells in the adult choir at Clairmont Presbyterian Church, participated in some handbell conferences, has taught handbells for a children's choir at Shallowford Presbyterian, and has assisted teaching bell ringing techniques to the junior and senior high youth bell choirs at Shallowford Presbyterian. She briefly served as a substitute bell ringer for ACR during its early years, but had to take a break until her kids got older. She is excited to be back as a full-time member and be part of such a wonderful group of ringers. Her full-time job is as a Finance leader and consultant, as well as mom. She has two teenage daughters and two fur-kids, a cat and a dog who insist on spending lots of time outside. Her favorite time is being with her kids. She enjoys most anything "Disney", playing games (from Board games to outside games), puzzle books, finding a good book series to read, working in the yard, and getting swept away with the music as she plays her instruments. She also played softball for 32 years.
Amanda Easley
Amanda began ringing bells during high school in Arizona. She is a founding member of the ACR and currently serves as the official ACR bartender. Amanda earned her PhD in neuroscience at Emory University where she still conducts research on how the brain regulates sleep. When she's not busy teaching, you can find her attempting to learn the art of glassblowing.
Scott Easley
Scott has lived in Atlanta his entire life. He presently rings handbells for Peachtree Christian Church. Scott joined the ACR in the spring of 2005, where he met his bride. He is the ACR vice president and when not ringing handbells or walking his greyhound, Scott is in charge of information technology for a financial corporation.
Erica Gibson
Erica has been playing music since elementary school where she started to take piano lessons and continued through high school. She also played trumpet in middle and high school marching band as well as seasonal handbells at her home church in Pascagoula, MS with her mom and grandmother. Erica decided to pursue membership with ACR to fill the void of making music with a group of people who love the craft and the challenge. She earned her BS in biomedical engineering and MS in biological sciences before moving from Mississippi to California to work at UC San Francisco to do HIV research. She moved back to Atlanta because while she loves city life, nothing is quite like living in the south and Atlanta offers the best of both and is closer to family. She is currently an engineer at a dental imaging company and looks forward to planting roots in Atlanta and becoming a longtime member of ACR.
Suzanne Holton
A Lexington, KY native, Suzanne lives in Peachtree Corners with her husband, Scott. A mathematics degree from Centre College in Danville, KY started her on a career in computer programming, which she left in the 1970's to be a stay-at-home mom for two decades. Suzanne learned to ring handbells with the Asbell Ringers at Doraville's Church of the New Covenant Presbyterian Church. Now retired, Suzanne cares for her grandchilden on weekdays. In her free time, Suzanne enjoys sewing, reading, and sudoku.
Dale Myers
Dale began his ringing career at an early age at Lilburn First Baptist Church where he continues to ring with the adult choir. Ringing has always been a part of his life – earning him a scholarship to ring at Brewton Parker College with the Baron Ringers, ringing with the Golden Bells of Atlanta and later with the Atlanta Bronze Ensemble. When he's not ringing, you can find Dale working at Georgia Tech as the IT Manager for the Division of Student Life. He and his wife, Alice, live in Lawrenceville with their furry family of six cats and a dog.
Marcy Olhausen
Marcy has been ringing handbells since 8th grade…and loves it so much she has never stopped! She is happy to be reunited with two of her quartet-mates from Atlanta Bronze Ensemble in the ACR. Marcy was thrilled and honored to be selected as one of only 28 ringers nationwide for the Raleigh Ringer's Virtuoso professional performance experience in 2013, and again in 2015. After a brief career as a relational database programmer, she spent 17 years as a full-time mom of three busy kids. She has since rejoined the working world serving the music ministry at Due West UMC. Much of her non-ringing "free" time is devoted to serving as a leader in the Children's Program for Bible Study Fellowship. She and her husband are doing their best to adapt to their newly empty nest … perhaps the puppy will help!
Becky Pappalardo
Becky has been playing bells with Holy Trinity Lutheran in Marietta, GA for about 7 years. This is Becky's first season with the The Atlanta Concert Ringers and she is thrilled to be a part of it. Becky is an outdoor enthusiast and loves hiking mountains, kayaking and exploring National Parks with her husband and son. Originally from New York, Becky roots for the Buffalo Bills, but is also an avid Braves fan and supports the Alabama Crimson Tide where her son attends college.
Michael Parnow
Mike and his wife Elaine are native Atlantans growing up next door to each other in Dekalb County. Mike's earliest music interests were in choral groups in high school and college and included theater productions in Atlanta, Minneapolis and Chicago plus Barbershop competitions in the Milwaukee area. Mike was instrumental in organizing a handbell choir at Timothy Lutheran Church in Woodstock in 2004 and has since played in choirs in Mequon, WI. and Tampa, FL. One of his most memorable handbell experiences was performing with the Milwaukee Handbell Ensemble under the direction of John Behnke. Upon retirement he began looking for greater opportunities to expand his handbell experience and joined The Atlanta Concert Ringers in 2021. Mike is an avid fan of the Atlanta Braves and supports football and basketball programs at Georgia Tech.
Joanne Swanson
Joanne began ringing hand bells in 1997 at All Saints Lutheran Church in Lilburn Georgia. Her interest in ACR was sparked after being invited to a Christmas concert. She was impressed by the group's ability to change hand bell positions and the variety of songs they played. Joanne's love of music started at young age when she took piano lessons and learned to play the clarinet and oboe. She also sang in her church choir and was in chorus and band throughout middle and high school. One of her favorite memories from her youth was singing Handel's Messiah while attending Augustana College in Rock Island, Illinois. Although not a native of Georgia, she and her husband, Kevin, moved here in 1988 from the Chicago area. They raised four daughters while living in Lawrenceville. Just recently, they moved to Smyrna and are enjoying townhome living, which allows for more time to spend with their daughters. The family is growing and they now have three grandchildren, Reilly (10), Gemma (4) and Wesley (2). While family time is very important to Joanne and her husband, she loves to quilt and garden. She is looking forward to getting back to ringing after quite a long absence during the Co-vid pandemic of 2020.
Pam Tubesing
Pam hails from Indiana where she studied piano and violin and graduated from Indiana University (Bloomington) with an AB in music history, theory and literature. Living just one year in Indianapolis found her assisting Maestro John Nelson at the Indianapolis Symphony Orchestra. She moved to Norcross where her family worshipped at Norcross First United Methodist Church and was part-time on the music staff for more than 30 years accompanying Chancel Choir, the youth choir, and ringing handbells. Concurrently she was working full-time as Assistant to the Provost at Oglethorpe University. In 1995 she was a charter member of Golden Bells of Atlanta. Now enjoying retirement with a little more free time to read, lunch with friends and pursue other interests, she has found a role in the music ministry at Tucker First United Methodist as well as a special niche in the Atlanta Concert Ringers. Pam is happily married to her high school sweetheart, Morris for over 50 years, has two children, and seven grandchildren. Life is full and very blessed!  Praise God!
John Womack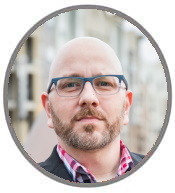 John Womack is the chorus director at Mount Zion High School in Jonesboro, GA. He is also the Director of Music and Organist at All Saints Lutheran Church in Lilburn, GA where he has served since 2010. He is a member of The Orpheus Men's Ensemble of Atlanta and has been a member of The Atlanta Concert Ringers since 2018. He attended Shorter College and Brenau University.